You May Resolve Debt in as little as 24 – 48 months
Low Monthly Program Payment & No Upfront Fees*
John, I just wanted to tell you that I appreciated how nice and understanding you were through this embarrassing issue of ours. I was so afraid that the person on the other end of the phone would make me feel worse than I do, and you did just the opposite. You definitely made the process easier than I thought it would be and still left me with some pride and dignity.
Thank you for everything. This process was easier than I thought. I appreciate the time you took to make me feel like I was your only customer. I would recommend your service to anyone.
The guidance and understanding I have received from you has been well appreciated. I have felt as if I was communicating with an individual, not a company. "I spoke with Sonia today," not "The company called." This type of treatment is so essential, when someone is going through a time of questioning their worth, due to the strains of daily life as they attempt to put their financial life back in order.
Annie, I just wanted to thank you for your help. I was at a point where I didn't have any answers. I was seriously contemplating bankruptcy. In fact, if you and I didn't have our conversation last night, this would be the direction I was heading. Your company has given me hope.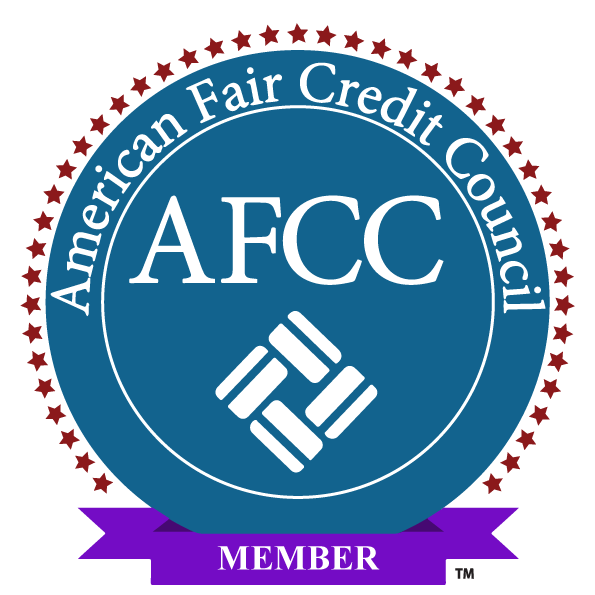 AFCC Member
We are an American Fair Credit Council member business. AFCC has determined that Debtmerica meets AFCC Membership Standards and we adhere to the AFCC's strict Code of Conduct.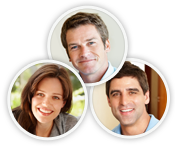 Experts On Staff
One of the most experienced teams of Professional Debt Specialists in the business. You are in good hands with our debt resolution experts.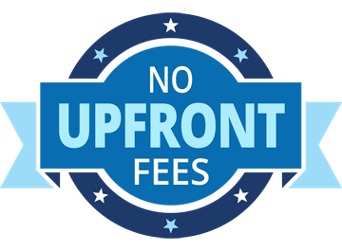 No Upfront Fees*
No fees are paid until the terms of your debt have been altered with one or more of your creditors.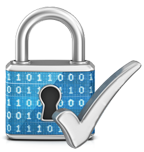 Secure & Trusted
Debtmerica Relief is dedicated to providing a safe and secure site that you can trust. We take your privacy seriously and are committed to the protection of your personal information.
Top Articles to Help You Lead A Debt-Free Life
Debt Consolidation: "Debt Consolidation" is one of the most commonly misunderstood and misinterpreted personal finance strategies that consumers frequently inquire about. While some view it as a method of taking on new loans, others see it as a debt relief alternative. It is more important than ever for inquisitive consumers to have a very strong understanding of exactly what debt consolidation entails, and the impacts it can have on personal finances.
Debt Relief: Debt relief is defined as a partial or total forgiveness of debt. When the term is used by the government, it sometimes refers to the forgiveness of debt to underdeveloped countries. However, it is also used to refer to the millions of consumers who are overwhelmed with debt seeking financial relief from their unsecured debt.
Credit Card Debt: Credit card debt is an example of unsecured consumer debt, accumulated through credit cards. Debt results when a client of a credit card company purchases an item or service through the card system. Debt continues to accumulate and increase via interest and penalties when the consumer does not pay the company for the money he or she has spent.
Debt Settlement: Debt settlement programs use a third party to negotiate lower balances and interest rates on unsecured debt. This type of debt management plan helps provide consumers an alternative to bankruptcy while simultaneously reducing your outstanding debt.
Credit Counseling: There are numerous options for consumers who want to start getting their finances under control after accumulating large amounts of debt, which could inevitably lead to credit problems further down the road. Consumers who are in control of most aspects of their finances, but still feel like they could use additional help in managing their debt burden, may benefit from the assistance of a consumer credit counseling service.
How Do I Get Out of Debt?: Many consumers who find themselves sunk deep in debt may be asking themselves the question, "How do I get out of debt?" Fortunately, there are a number of avenues consumers can take to get out of debt, each with benefits and drawbacks depending on how quickly people need to fix their financial problems.
10 Tips to Avoid the Debt Trap: Have you ever thought about why so many of the people are struggling with debt? Do you ever wonder why banks keep lending to certain individuals, even when they are falling behind on their payments? Did you know that debt problems are a leading cause of major societal problems, such as stress, divorce and alcoholism?
Credit Management: Many consumers are finding themselves buried under a pile of mounting debt. With interest accumulating month after month in addition to late fees being charged, many consumers are finding it difficult to make just the minimum payments on their credit cards. Although this may seem like an endless battle, with a strict budget and some discipline there are credit management strategies and solutions that will allow consumers to reduce or even eliminate their debt.
Credit Card Debt Reduction: In recent times, many Americans have made a greater effort to seek credit card debt reduction and reduce the balances they owe, but some may not know where to start. Fortunately, there are several options available for consumers that have a financial goal to achieve credit card debt reduction.
Credit problems: Paying down high levels of debt is one of the best ways to improve credit problems and increase one's credit standing. But many people cannot do that quickly enough. Generally, about one-third of a credit score is based off of a credit utilization ratio, which is the total credit balance divided by the total credit limit. A great target is to use no more than 30% of one's available credit.