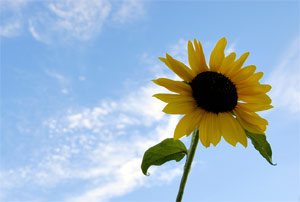 Whoever said that money buys you happiness was wrong, especially in the summer time. It may be easy to spend a lot of money in the summer, with all the vacations, weddings, amusement parks, and parties to go to, but there are some smart things you could do to cut costs and avoid debt this summer. And there are certainly plenty of activities to do this summer that won't leave your wallet or bank account crying.
Take a simpler, low-key vacation
Who said you need a five-star resort vacation somewhere tropical to have a good summer? Why not cut costs by foregoing the luxury vacation and enjoy a "staycation" instead. That is, enjoy some of the great sights and activities your own city has to offer. If you really want to go away, avoid leaving on a weekend to cut travel costs, or take a shorter vacation. It's all about balance – have the vacation you want, but with some tweaks to save some dollars for the rest of the year.
Have a garage sale
The warmer weather is a great time to do some cleaning and gather all the things that you don't want anymore. Set up a garage sale or go to your local flea market to sell the goodies that you don't use. It's a great way to clean your house for the summer and make a few bucks while you're at it!
Grab a cold drink and start planning
Take advantage of the nice weather, while you make a plan for paying off some of your debts. Grab a cold drink, your credit card and bank statements, and a seat on the porch to catch some rays while you plan out which payments you will take care of first. Most people may opt to pay off the credit card that's incurred the highest balance, while others will take care of the lowest balance in order to feel a sense of accomplishment. Whatever you decide to do, reward yourself by enjoying the nice weather as you plan your way out of debt!
Have a picnic instead of going out for dinner
There are plenty of less expensive ways to enjoy summer. Instead of going out for a night on the town, pack a light dinner, some wine, and enjoy your backyard or go to a park for a picnic. Need some good family activities in the summer? Swap a day at an expensive amusement park for a day of hiking or fishing, a game of soccer outside, or a day by the local community swimming pool (which may even save you some bucks on air conditioning). There are plenty of summer activities that don't have to cost a lot and are just as enjoyable!
Keep a diary
Many people incur debt simply because they lose track of where all their money is going. By logging many, if not all, of your purchases, you are more aware of where you are spending your hard earned money. Seeing your finances on paper may even prevent you from making similar purchases in the future, and may ultimately help you from incurring more debt. This is feasible in the summer as you may even designate some hot summer days as "no or minimal spending days," where you may opt for some of the less expensive summer activities discussed above.
https://debtmerica.com/wp-content/uploads/2011/07/summer.jpg
202
300
Debtmerica
https://debtmerica.com/wp-content/uploads/2015/05/debtmerica-relief.png
Debtmerica
2011-07-22 06:23:53
2011-07-22 06:23:53
How to Enjoy Summer Without Debt